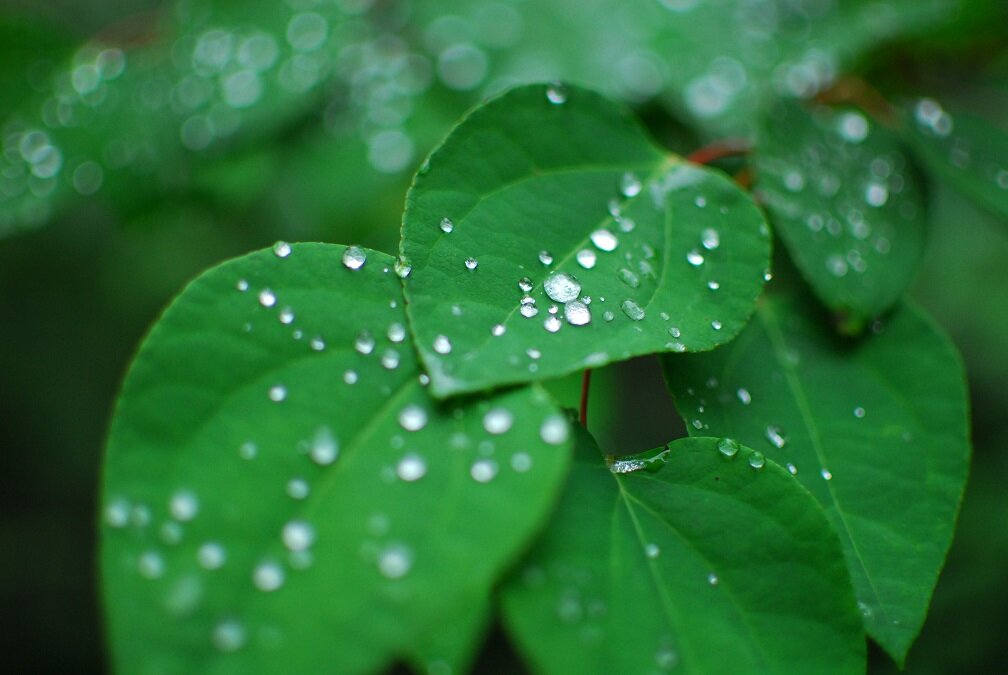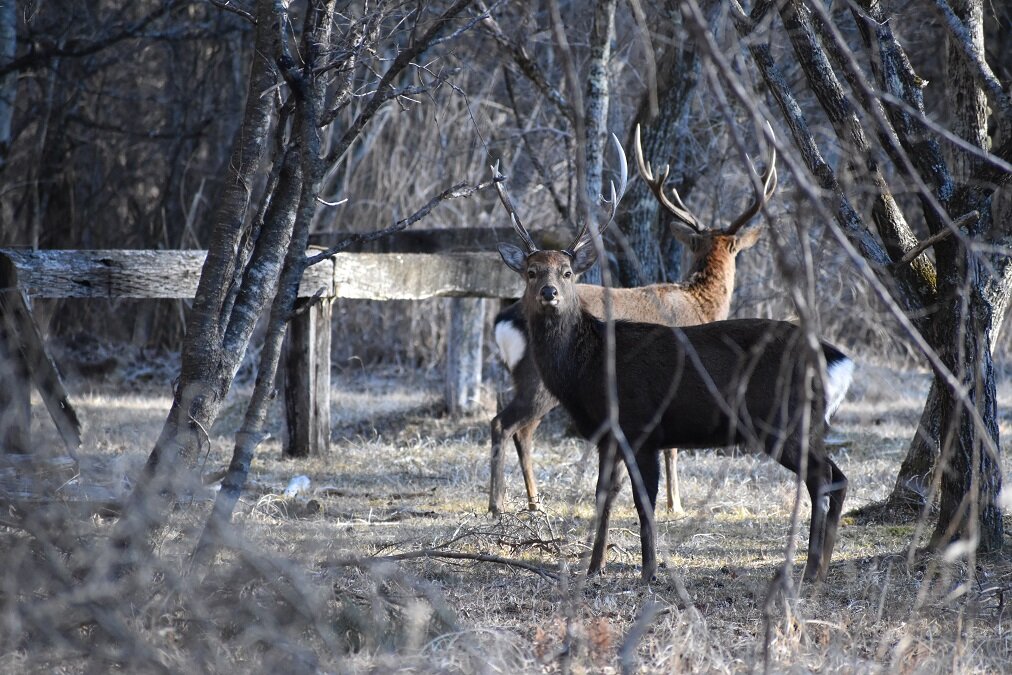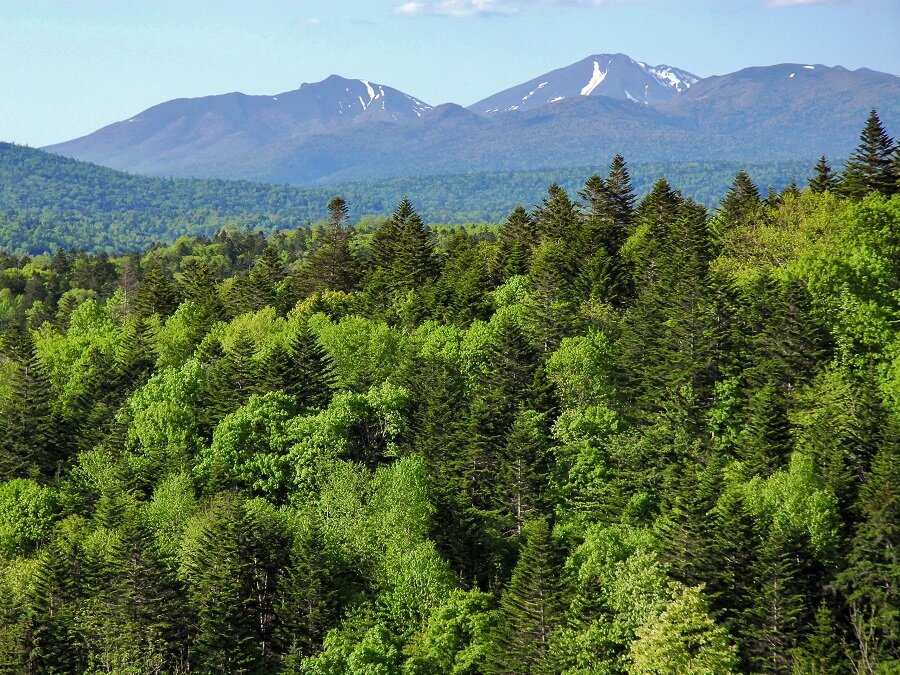 The University of
Tokyo Forests
Graduate School of Agricultural and Life Sciences,
The University of Tokyo
Forests for
Education and Research
1. Mission and Vision
The University of Tokyo Forests, Graduate School of Agricultural and Life Sciences, The University of Tokyo (hereafter referred to as the UTF) was established in 1894 as an institution of education and research, with the aim of fostering people and technology for forest development and its social implementation. Over the years, we have achieved forest conservation and management to sustainably produce timber resources and contributed to recharging water resources, preventing national disasters, fostering diverse biota, and creating a rich forest that provides soothing and recreational environments. During this process, we have developed human resources specialized in forest-based natural environments. We have also been collecting data related to the development and advancement of technology for forest development and management as well as forest formation, which is fundamental for adequate forest development in the future. To effectively exploit such valuable forest environments, technologies, and data, we have established a mission (raison d'etre) for education, research, and extension and a vision (ideal future state) for internationalization and forest management.
[Mission]
(1)Education: To provide education related to forests at the undergraduate and graduate level and to offer optimal fields for this education.
(2)Research: To facilitate specialized research on forest-based natural environments and the relationship between forests and people and to accumulate optimal records (data) on the dynamics of natural environments, mainly fields and forests, through university-based research organizations.
(3)Extension: To adopt mechanisms and fields for enriching social awareness through schooling and lifelong education as a bridge between forest science and the public.
[Vision]
(1)Internationalization: Forests for world—leading education and research
Promoting internationalization that focuses on education and research while playing a leading role in university training on forest research in Asia. We consider the long-term data accumulated thus far as a valuable global asset, and we will disseminate it throughout the world as research results.
(2)Forest management: Forests maintained using reliable technologies
We will pass on to the next generation the forests—the fruits of various technologies supporting forest management—and the relevant technologies, both of which we have inherited from the preceding generations.
2. Education
There are over 20 faculty members specializing in various academic fields at the UTF, who participate in teaching two majors' courses at the Graduate School of Agricultural and Life Sciences and constitute four laboratories. At the graduate school, the four laboratories conduct the intensive lectures for graduate students. Furthermore, faculty members of the UTF offer omnibus lectures at the Faculty of Agriculture, participate in lectures and practical training, supervise the affiliated graduate and undergraduate students, and provide technical training at the UTF and the Faculty of Agriculture.
In addition, approximately 40 lectures are offered each year to the first- and second-year students, with over 400 students visiting the UTF attending these lectures. These classes are of great significance to the university, as they offer students liberal arts education, including practical intellectual experiences related to forests, forestry, and ecosystems. Furthermore, the UTF supports numerous extracurricular programs that emphasize hands-on experience.
Every year, the UTF hosts a number of field practices offered by the Faculty of Agriculture as well as by various faculties of The University of Tokyo and other universities. We accept students from other universities for practical training. Furthermore, we conduct summer programs to promote student exchange with overseas universities. Recently, we have started accepting internship students from overseas universities, providing them with the opportunity to experience certain aspects of research on forest management and forestry over a period of several months.
3. Research
The UTF boasts its strengths of owning a "research forest" to promote and conduct research on the natural environment and its relationship with people. At the UTF, we cover an array of research subjects. For instance, we undertake natural science research at multiple scales, such as the individual level (e.g., physiological functions and environmental adaptation of organisms), community level (e.g., population dynamics and biodiversity), and watershed level (e.g., forest and water resources). We also conduct social science research to study the history, culture, economics, and policies of forests in human societies. In addition, we engage in innovative research employing information-processing technologies, such as the digitization of forest information and assessment of forests using artificial intelligence.
In Japan, each of the seven regional forests has distinctive characteristics depending on the nature and climate of the area and the history of land use, and unique research is being conducted in each of these forests. In addition, experimental and survey areas have been established within each regional forest to monitor forest dynamics and water circulation and create an inventory of flora and fauna inhabiting these forests for decades. These data have been made widely available at the global scale through scientific papers and websites, with the aim of making it accessible to researchers.
These research forests are explored for study not only by The University of Tokyo but also by other universities and research institutions across in the country, building the foundation of forest research in Japan and Asia.
4. Extension
Knowledge gained and technology developed from these research forests are public property. As the "bridge between forest science and the public," the UTF aims to build a society that coexists in harmony with forests through (1) schooling and lifelong education, (2) collaboration with communities and companies, and (3) dissemination of information.
(1)For schooling and lifelong education, we participate in the educational activities of local elementary, junior high, and high schools in areas around the regional forests. We plan and implement courses that disseminate scientific knowledge as well as hold easy-to-understand discussions for the general public.
(2) For collaboration with the local communities and companies, we actively work with local governments and various organizations in areas around regional forests as well as with companies that wish to contribute to environmental conservation and develop projects that will help people become familiar to forests and their utility.
(3)To disseminate the generated information, we use the UTF website, social network of each regional forest, quarterly magazines, academic journals, books, and other media to connect with various audiences and spread data gathered in the research forests.
While conducting such diverse social cooperative projects, we aim to return the knowledge collected at the UTF to the society more effectively, share the related expertise among organizations to conduct collaborative research, and improve skills, particularly related to science communication. We will also accept donations to continue to foster new knowledge as a sophisticated field of research and education.
5. International Affairs
The UTF has played a leading role among Asian university forests in making practical research on the sustainable management and globalization of forest education and research possible. We have also promoted joint research with foreign universities and research institutes; networking of university forests, exchange of students and researchers; and provision of opportunities for lectures, internship, summer courses, and research for students and researchers from foreign universities. In addition, there are ongoing efforts for globally disseminating the long-term data accumulated by the UTF by publishing data papers and research that use these data.
Within Asia, we started the Asian University Forest Consortium with Seoul National University and National Taiwan University in 2003 and expanded the network to include Kasetsart University (Thailand), Universiti Malaysia Saba (Malaysia), Hainan University (China), Universitas Gajamada (Indonesia), and the University of Sri Jayawardanapura (Sri Lanka). This network has been adopted by the Core-to-Core Program (B. Asia-Africa Science Platforms) of the Japan Society for the Promotion of Science since 2016.
Outside Asia, we actively contribute to the activities of the International Union of Forest Research Organizations and collaborate with universities and forest research institutes worldwide. Furthermore, we strive to collect and exchange information on university forest networks outside Asia and participate in symposiums on these networks as needed.
We are actively promoting exchanges with universities and research institutes with whom we already have a Memorandum of Understanding (MOU) and are proceeding to sign new MOUs, which are expected to develop into exchanges in the future, with various foreign institutions.
6. Forest Management
Appropriate maintenance and management of the forest are essential for the UTF to offer optimal opportunities for education and research, as stated in its mission. The UTF is a site for implementation of forest management practices, such as forest resource inventory and assessment; plantation- and natural forest-based silvicultural work; forest roads and trail maintenance; and finding countermeasures for forest pest problems (diseases, insects, and wildlife) and weather damage. Forest management operations are carried out mainly by technical staff with specialized knowledge and skills to support education, research, and social outreach activities. Following the UTF vision of "Forests maintained using reliable technologies," we are striving to pass on forest management techniques that have been handed down by successive generations of staff and to acquire the latest technology required to do so. To obtain reliable information on f o r e s t resources, we systematically perform periodic forest inventories and conduct forest operations such as logging, planting, tending, and raising seedlings. However, damage caused to the forest by diseases, insects, or wildlife can interfere with management operations. We strive to detect these problems at an early stage and have a system in place to respond quickly and appropriately in case of damage. In recent years, an increasing number of typhoon and heavy rain events have damaged forests and forest roads, resulting in rapid disaster recovery becoming an important part of forest management operations. In accordance with the needs of each part of the forest, spatial information such as digitized maps of forest types and silvicultural plans, digital elevation models, and aerial photographs are stored in a central location, managed using geographic information systems, and utilized effectively in day-to-day operations. We are in the process of introducing unmanned aerial vehicles, image processing software, tablet terminals, and other equipment necessary to maintain and utilize spatial information. In addition, staff members are acquiring the necessary qualifications and conducting the training required to obtain and transfer knowledge of basic and advanced technologies related to forest management.