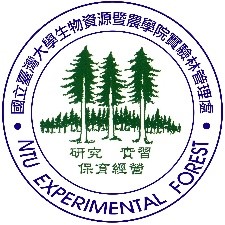 NTU - UTokyo Joint Workshop on Long-term Monitoring and Data Analysis for Ecosystem Services in Asian University Forests
June 25-28, 2018
National Taiwan University, Nantou, Taiwan
About the Joint Workshop
We are pleased to inform you that the Experimental Forest of National Taiwan University (NTU) will host the 3rd Workshop on Long-term Monitoring and Data Analysis of Forest Resources and Environment, which will be held at National Taiwan University, Nantou, Taiwan on June 25-28, 2018. The Workshop is jointly organized by the University of Tokyo Forests (UTF) under the Japan Society for the Promotion of Science (JSPS) Core-to-Core Program (B. Asia-Africa Science Platforms) "Developing a network of long-term research field stations to monitor environmental changes and ecosystem responses in Asian forests". It includes two-day workshop and two-day field excursion.

Date
June 25-28, 2018

Venue
Xitou Nature Education Area, the Experimental Forest, National Taiwan University

Organized by
The Experimental Forest, National Taiwan University
The University of Tokyo Forests, The University of Tokyo

Supported by
The Experimental Forest, National Taiwan University
Japan Society for the Promotion of Science

General Information
Forest ecosystem plays an important role in climate change mitigation, CO2 fixation, wildlife habitat reserve, wood material supply, hydrological regulation which in turn improves human well-being. The conceptual framework of forest ecosystem services is providing a multitude of benefits that contributes to making human life possible. Recently the way of humans interacting with the natural environment has become an emerging issue in the study of ecosystem services. The research themes of joint workshop particularly focus on ecosystem services in forest including forest resources management from supporting, provisioning and regulating perspectives. The joint workshop provides an opportunity to communicate with the scholars from Asian countries. Additionally, the event serves as a platform of interaction and cooperation among the experimental forests in Asia regarding to forest ecosystem services study.

Schedule
Jun. 24
Jun. 25
Jun. 26
Jun. 27
Jun. 28
Jun. 29
Morning
Arrive at Xitou Nature Education Area
Joint workshop (Opening address, keynote speech session)
Joint workshop (Research group 1-3 session, comprehensive discussion & best poster award
Field excursion (long-term experimental plots)
Field excursion (Xinyi Dream Works of the mei (plum), Neimaopu Tract)
Depart for airport
Lunch break
Afternoon
Arrive at Xitou Nature Education Area
Joint workshop (Poster session)
Field excursion (CO2-flux station, hydrological research station, long–term experimental plots)
Field excursion (Tataka Area, insect research plot, Taiwanese aboriginal culture)
Field excursion (Community forestry)(Stay at Shuili)
Dinner
(Stay at Xitou)
(Stay at Xitou)
(Stay at Heshe Nature Education Area)
(Stay at Heshe Nature Education Area)
(Stay at Shuili)

Research Groups
On the 26th of June in the morning, the following three research group (RG) sessions will be held in parallel. The topics of the RG sessions are as follows:


RG 1: Water & Climate



· Long-term meteorological and Hydrological Data Management and Rescue



· Meteorological and Hydrological studies in the member countries


RG 2: Ecosystem



· Long-term monitoring of plants and animals in forest ecosystems


RG 3: Management



· Long-term studies for plantation forests using experimental plot data

Workshop Registration Fee (June 25-26)*


Regular fee: NTD 3,000 / person


Student fee: NTD 2,000 / person


*Including workshop program, coffee/tea breaks, lunch, and dinner.



Additional fee should be paid for meals, accommodation and field excursion between June 24-29.


Regular fee: NTD 12,000 / person


Student fee: NTD 8,000 / person


It includes transportation, accommodation, and meals.

Call for Abstracts
If you are presenting in the plenary session, RG sessions, and poster session, please send an abstract before April 30, 2018.


· Each abstract must not exceed 150 words. Include the Title of Paper, Name, Affiliation,



Country, Email Address, and Text (the abstract template attached with this circular).


· Please submit the abstract file to Dr. Chiou-Pin Chen ().


· Download an abstract template

Contact Information/ Workshop Secretariat:


· Chiou-Pin CHEN /

---